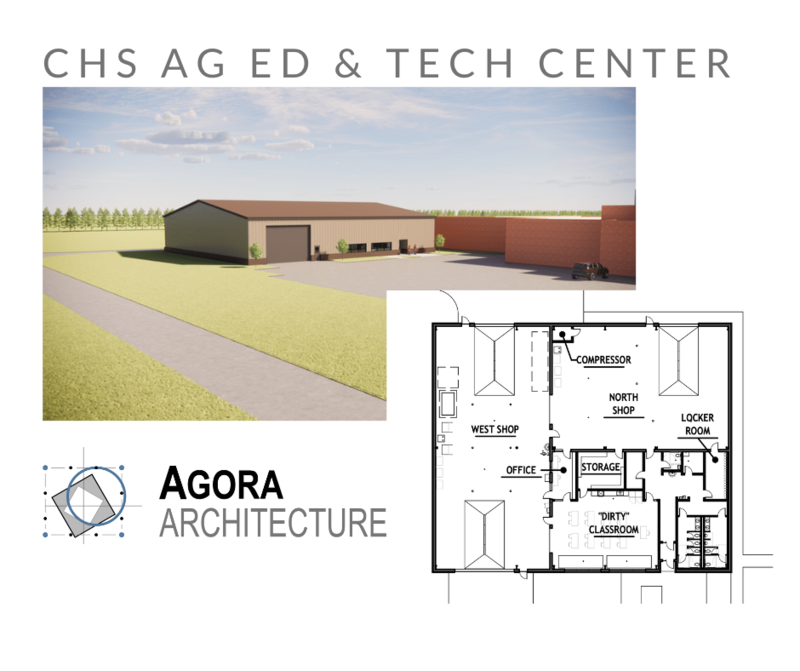 The CHS Ag Ed & Tech Building is becoming a reality as fundraising efforts have brought over $1,000,000! We are happy to announce that we have started working with grant writers to match donated funds.
For more info, click here: Building Our Ag.
Some of our recent donors:
The Thomas County Community Foundation was pleased to be able to fund a grant request for USD 315 Colby Public Schools Ag Building project. Funds were made possible through their TCCF Patricia A. Embree fund and their Dane G. Hansen grant fund for Thomas County. Congratulations on receiving $25,000!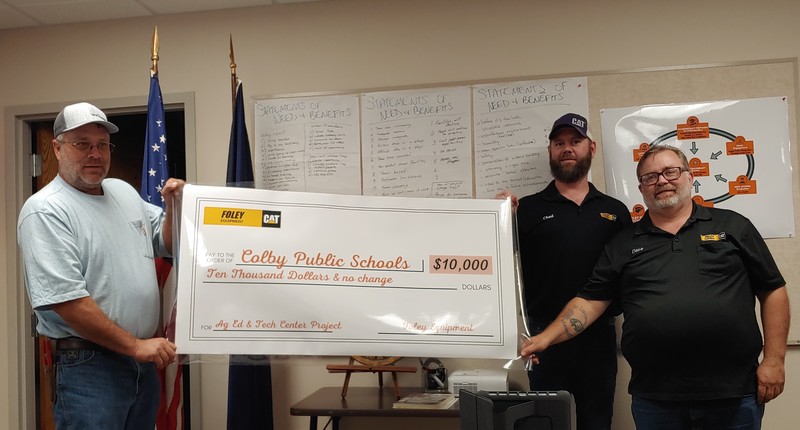 The money is continuing to add up! Foley Equipment has donated $10,000 toward our new Ag Ed Tech Building. We are over ONE MILLION DOLLARS!

Farmers & Merchants Bank has donated $50,000 toward our new Agriculture Education & Technology Building, bringing our total to over $900,000.
CHS FFA students, CHS Principal Ryan Muhlig, CPS Superintendent Katina Brenn, and CHS School Board President Kris Lemman accepted a check from Farmers & Merchants Bank President Brent Wiedeman and other representatives at the future site of our new building.
With this check, Farmers and Merchants Bank has reinforced that they invest in strengthening our community for our future. Thank you for helping us continue to improve Colby Public Schools for our students!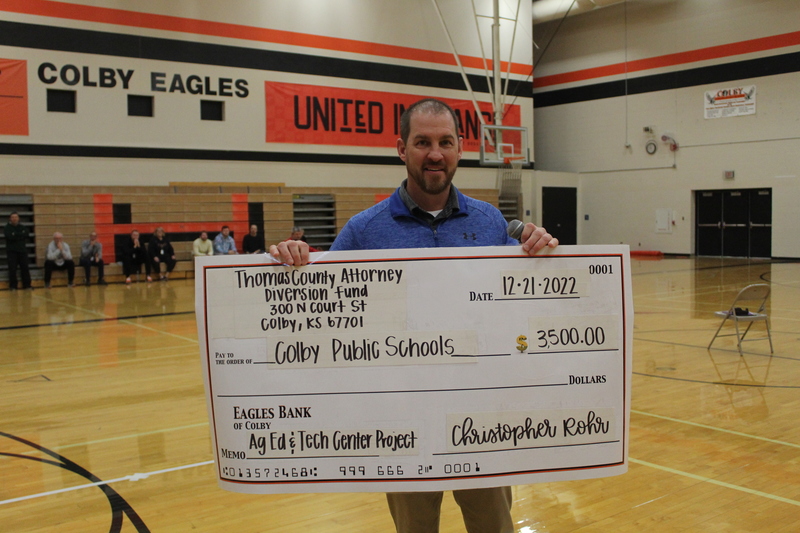 CHS Principal, Ryan Muhlig, accepts a check from the Thomas County Attorney Diversion Fund.
Thomas County Attorney, Christopher Rohr, presents a check from the Thomas County Attorney Diversion Fund.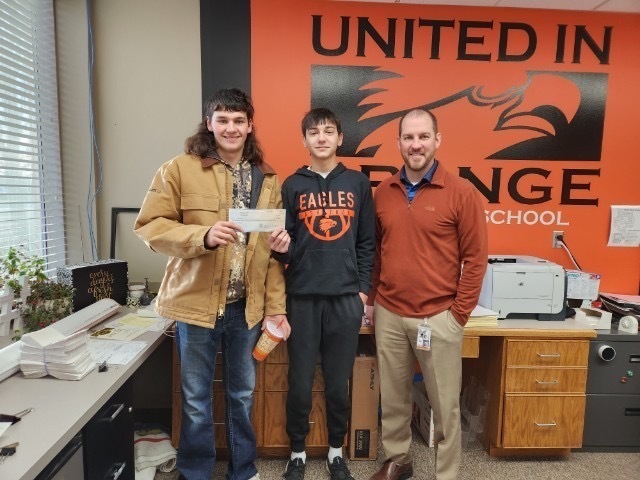 Mason and Max Kersenbrock, CHS students, presented a check to CHS Principal Ryan Muhlig on behalf of the Kersenbrock Family.